About us
Werner Roll took over his father`s stonemasonry business in 1979. It was founded at the end of the 19th century in the village of Wald.
In 1994 the company ground in Triesdorf Bahnhof was bought and since then the product line has expanded steadily. By now it comprises almost all natural stone products, from rocks to finished products, gravestones, as well as stones for gardening and landscaping. Furthermore we design and manufacture custom made fountains.
Our natural stone is mainly imported from Brazil, Norway, Turkey, Portugal and Greece.
Due to our longstanding, trustworthy and good relationships with business partners abroad, we are able to offer a broad variety of natural stones at favourable prices at short notice.
Together with the company Alpha Stone we offer an extensive amount of natural stone products spread of 30,000 m2 large premises.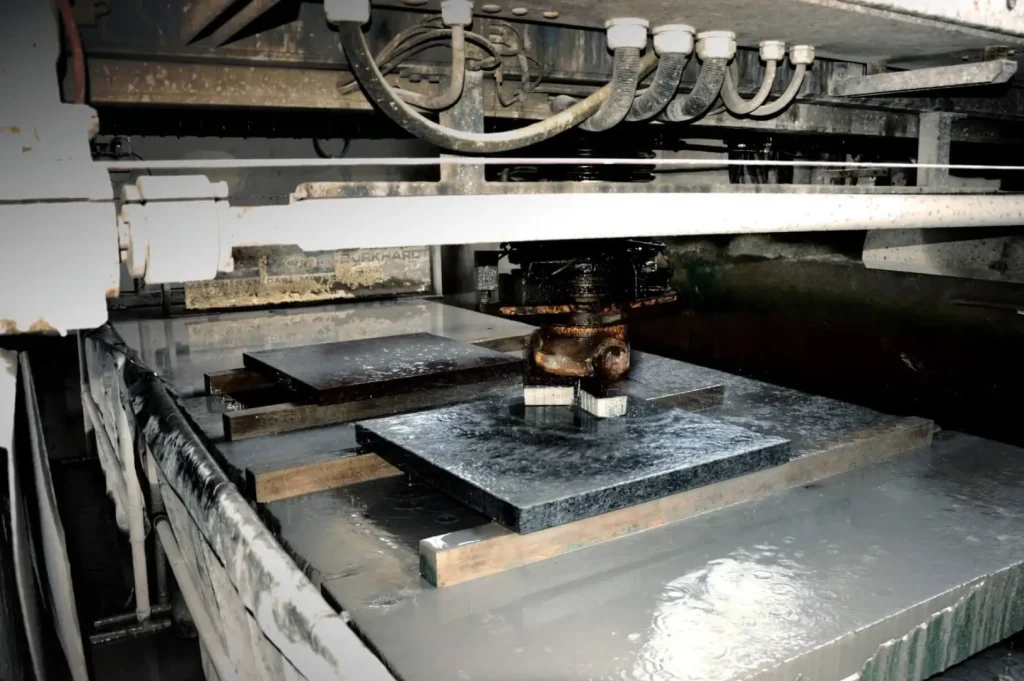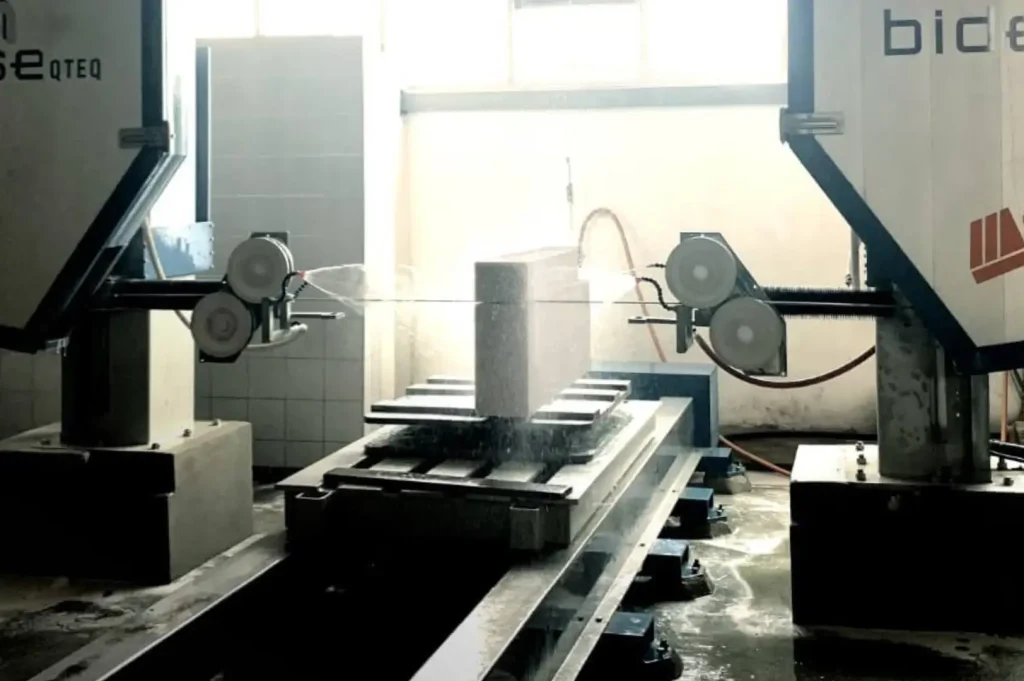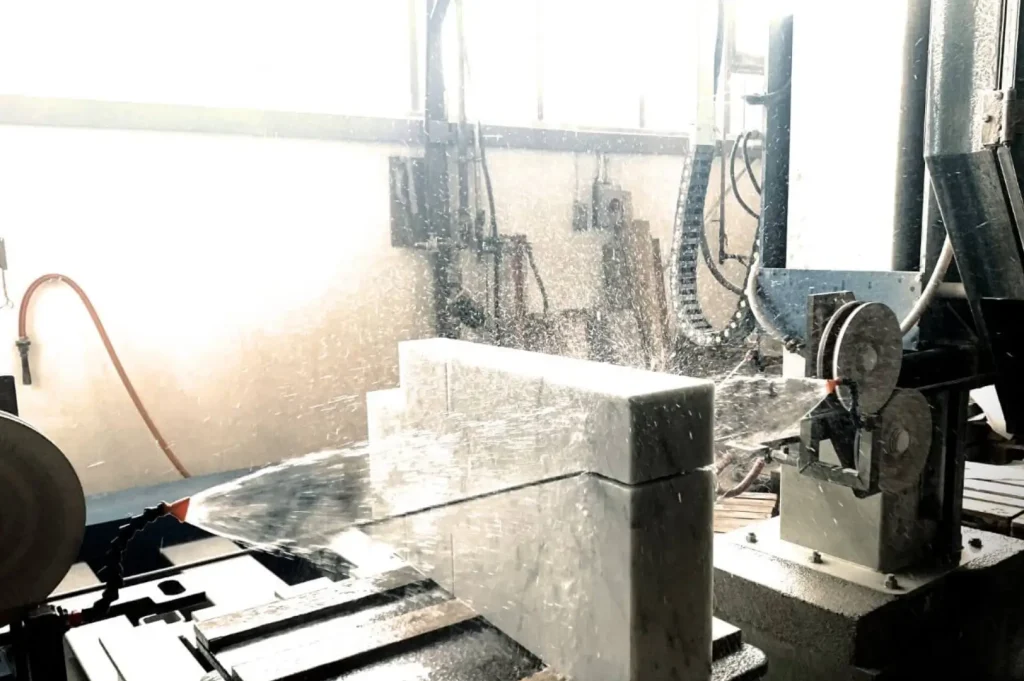 Our machinery includes a wide range of state-of-the-art machines in order to meet all requirements quickly and in the highest quality together with our qualified employees.
Reliable and voluntary inspections.
Our suppliers are checked on a regular basis to make sure that the entire process of development of our natural stone products does not involve any child labour. The inspections and certifications are carried out by the IGEP Foundation according to the regulations of the convention no. 182 of the International UN Labour Organisation (ILO). IGEP, together with Rugmark, has been carrying out inspections and certifications for many well known businesses for years. IGEP is internationally well known for the official Rugmark seal which stands for child labour free manufacturing of rugs.
The IGEP Foundation is the representation of the European international headquarters for standardizations ETCS S.A. Luxembourg, for India. It carries our certifications according to ISO 9001, 14001 and 18001 and has been certified according to ISO9001 itself.
Every child on this planet has the right to have a childhood, Child labour is a shameful crime.
Whoever denies children an innocent childhood and harms their health by letting them carry out any kind of labour should be sentenced.
Whoever sells products that involve child labour makes himself guilty of this crime. And whoever buys these products is guilty too.
Therefore, we take action:
We strictly distance ourselves from child labouring. We take the responsibility to not deal with any products involving child labour, much less produce such products.
The manufacturing of natural stone products of partners in India are being checked by independent inspectors of the IGEP Foundation.
The IGEP Certificate stands for:
Products free of child labour. Observance of labour conditions according to the convention no. 182 of the International UN Labour Organisation (ILO) in Geneva.
Confirmation of the social and environmental responsibility applied by the manufacurer.